Baby Bees Lesson 1

Written and Copyright © Cherie, edited by Jenn S

This is my own creation, any similarities to other
tutorials is purely coincidental and unintentional.
Use the Arrow to mark your progress

There has been lots of questions on how to set up your preferences so I thought
I would put together an easy guide for you to follow. With PSP 2019 there have been a lot of changes to the program. I have placed what things look like according to the lesson.
In order to manage your PSP better you first need to set up your preferences then your workstation.
1. On the top of your PSP Go to File/Preferences/ General Program Preferences.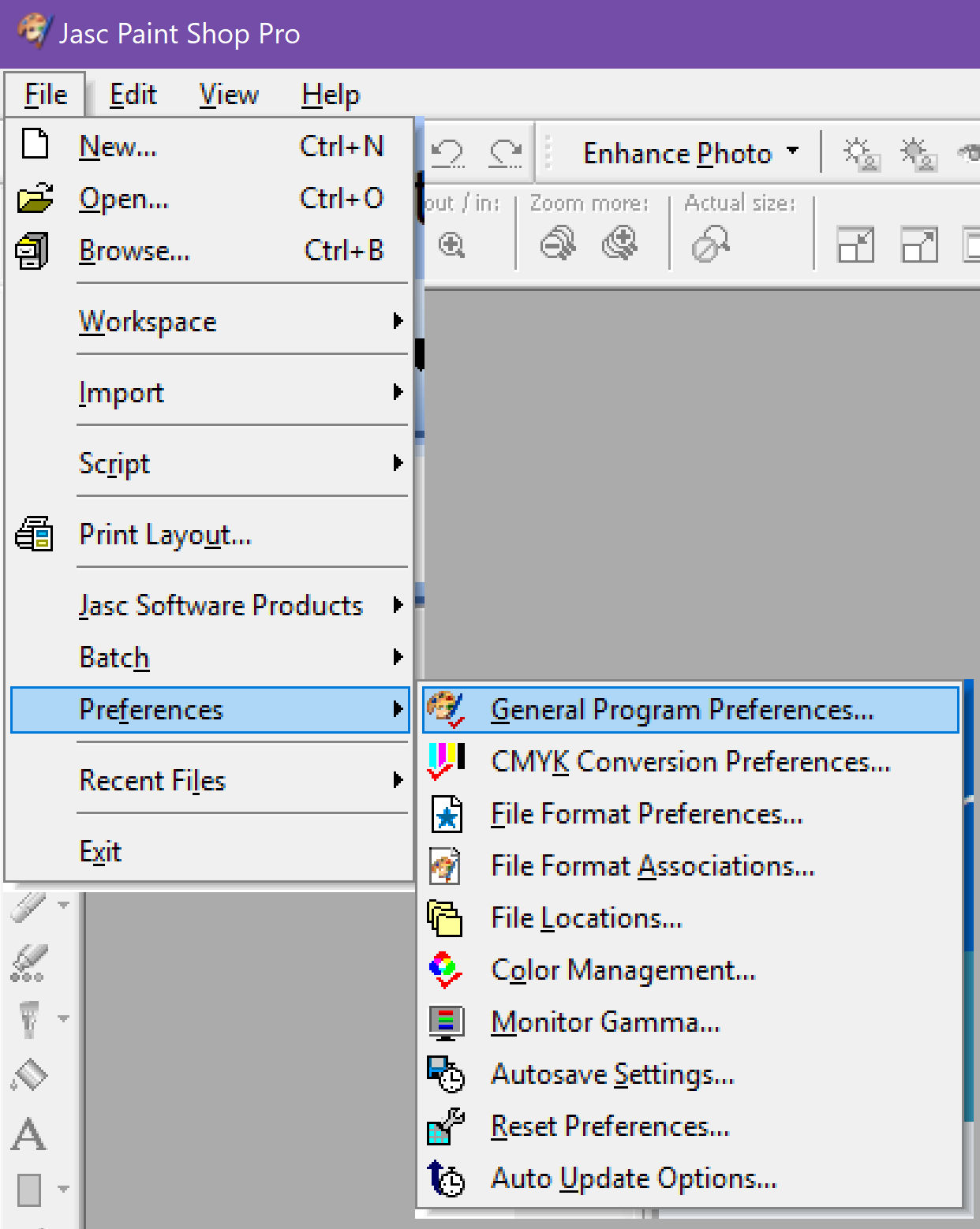 PSP 2019 Users: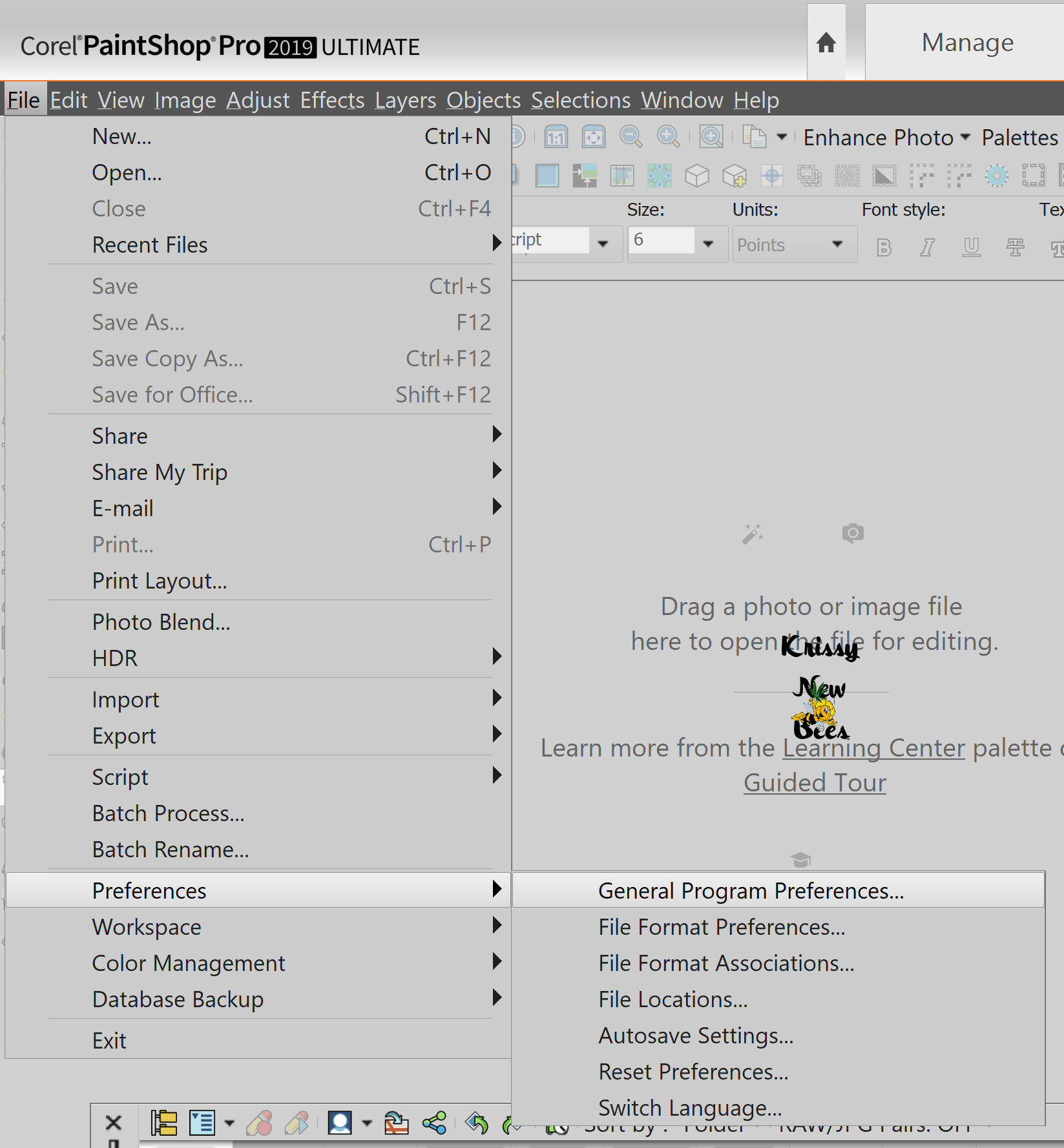 A box will show up that looks like the one below.

for PSP2019 users: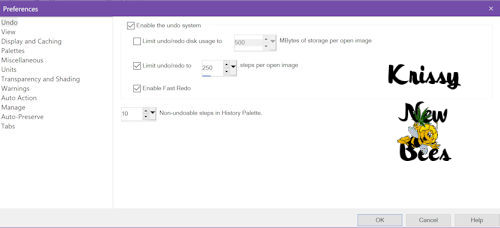 2. Lets look at some of the options that we should change. When you first start up your PSP a splash screen will show up. It's not needed and it will slow up your PSP so lets start by turning it off first. Click on the "Miscellaneous" tab.

PSP2019 users:

Make your settings like mine above and uncheck Show Splash and if Force Full window is checked uncheck that as well.
3. Now click on "Transparency and Shading Tab". This is were you set your transparent grid. It defaults as Gray but you can change it to the color that you choose. This is a personal preference I have changed mine to red.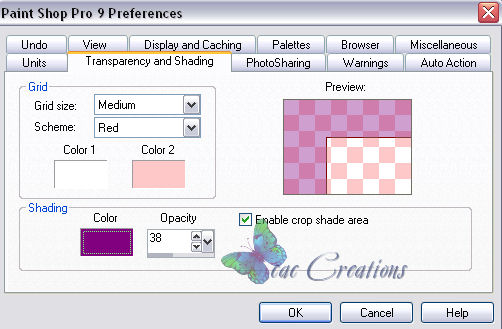 PSP2019 users: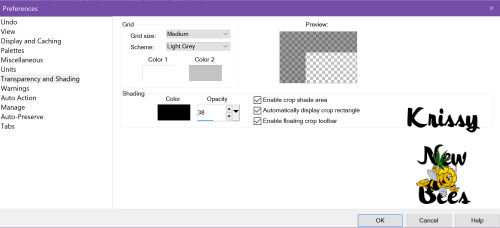 When changing your Transparency and Shading grid it will give you different colors to use so when you open a new image you get a different colored image. See mine below: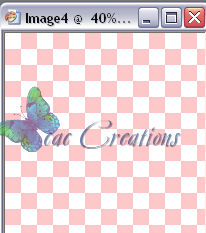 PSP2019 user:

And when you go to crop your image your shading will be a different color as well. See my example: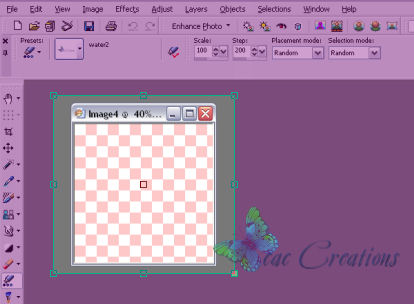 PSP2019 user: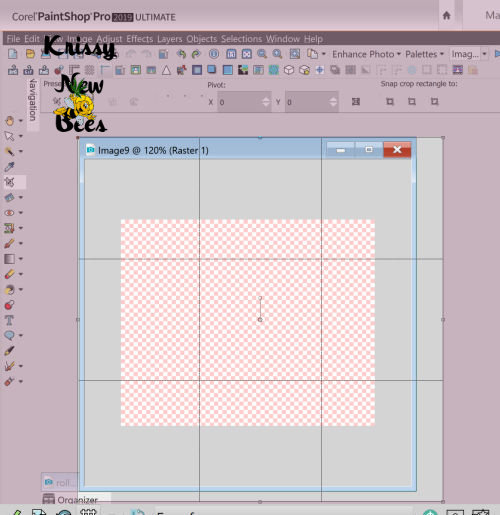 Again this is a personal preference so you do not have to change it if you do not want to.
4. I'm not going to explain all the preferences explanations so the next set of images will only be for you to set yours up so its like mine and then your PSP is ready to go. So just follow the images and make your changes.
DISPLAY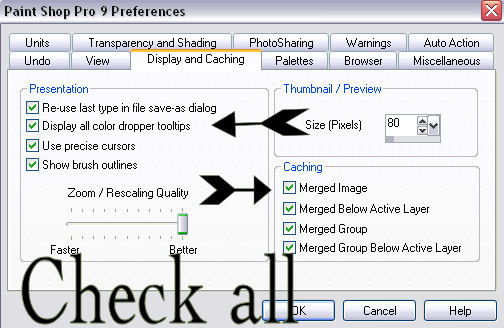 PSP2019 users: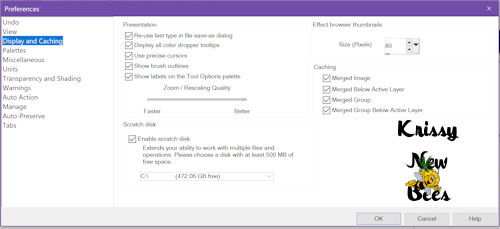 UNITS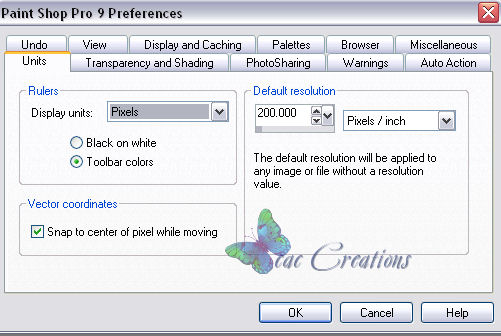 PSP2019 users:

PALLETS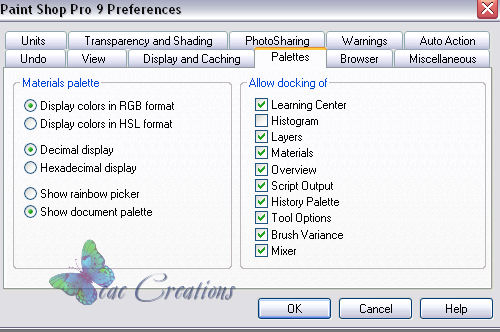 PSP2019 user: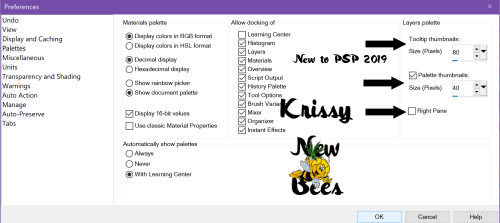 BROWSER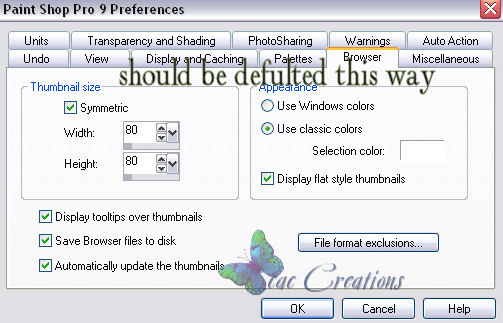 for PSP 2019 and earlier this is what it will look like: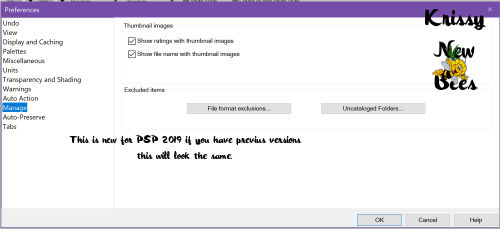 UNDO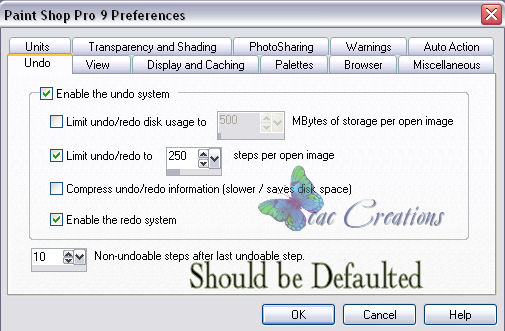 PSP 2019 and earlier this is what it will look like: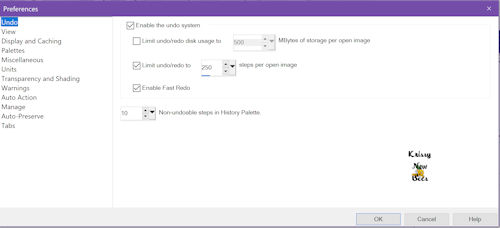 The Rest of the tabs should all be at a default so you don't need to worry about changing anything.
But were not done yet we have a few more adjustments to make then we are finished. Click Ok on your Preferences and then lets go on to the next step.
5. Go back to the top of your PSP click on File/Preferences/File Format Association. Then when it comes up "Select all" and click okay.
PSP 2019: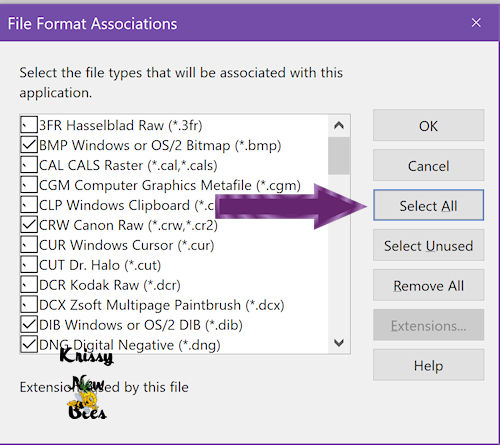 6. Go back to the top of your PSP click on File/Preferences/Autosave and make your settings the same as mine.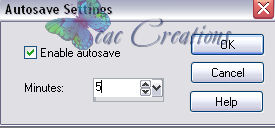 PSP 2019 users don't have the option to lower the minutes down to 5 we only have the option of 15 minutes.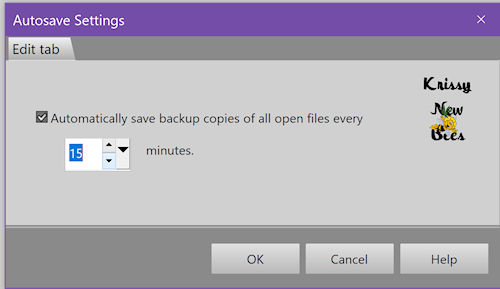 This way if your PSP freezes up or you have a power surge in most cases you will not loose what you have been working on and when you open up your PSP again it will open up what you were working on.
ASSIGNMENT: JUST EMAIL THAT YOU DID THE PREFERENCE LESSON AND YOUR GOOD TO GO
Okay that's about it, I hope you enjoyed this lesson making these changes will help your PSP work much better for you.
Send in your lesson like so: Baby Bee Preference Lesson (name) for credit. Send them to: