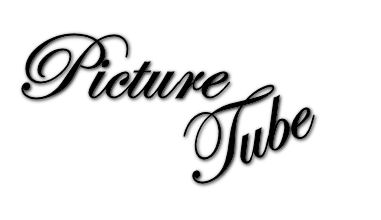 Written and Copyright © Cherie
This is my own creation, any similarities to other
tutorials is purely coincidental and unintentional.
Drag the Arrow to mark your progress

Go to your PSP folders and in "All Lessons", "Baby Bees" make a new folder name: Picture Tube
In PSP there are several tubes already pre loaded in your PSP. Were going to look at how to access these tubes.

1. Open up a new image. 500 x 500 transparent. Follow my settings below: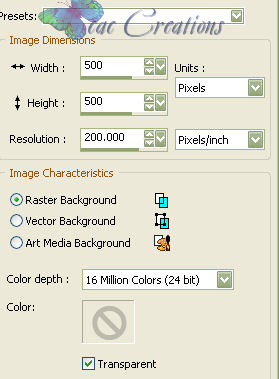 2. Now from your main tool bars click on your picture tube

3. Look at your preset tool bar

4. Notice the drop down arrow this is how you check your tubes, it works just like the paint brushes.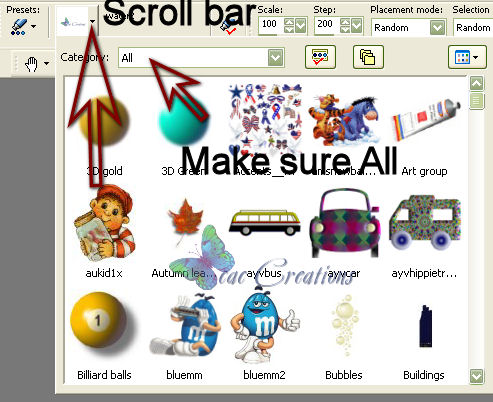 These are all the picture tubes that you have installed in a later lesson you will learn how to make picture tubes from images that you have.
4. Now pick a tube and click on your blank canvas you will see something like this:
See the scale on the tube I used below I scaled it to 100.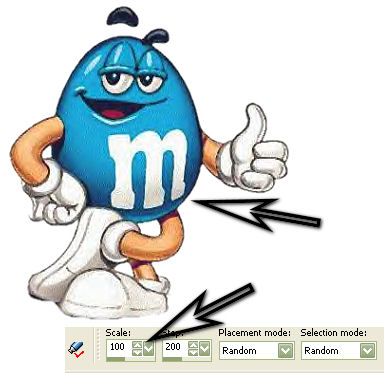 Now on the same image I lowered the scale to 50 and this is what I get:
I think you can see the differences.
1st ASSIGNMENT: FOLLOWING THE LESSONS ABOVE PICK A TUBE AND SCALE ONE AT 100, TAKE A SCREEN SHOT OF IT CROP IT DOWN AND SAVE IT AS A JPG, SEND IT IN FOR CREDIT.
2nd ASSIGNMENT: FOLLOWING THE LESSON ABOVE USE THE SAME TUBE AND SCALE IT 50 TAKE A SCREEN SHOT OF IT AND CROP IT DOWN AND SAVE IT AS A JPG, SEND IT IN FOR CREDIT.
Send in your lesson like so: Baby Bee Picture Tube (name)) for credit. Send them to: