Written and Copyright CAC Designs
This is my own creation, any similarities to other
tutorials is purely coincidental and unintentional.
DOWNLOAD FOREST BRUSHES HERE:
DOWNLOAD NATURE BRUSHES HERE:
DOWNLOAD RAIN BRUSHES HERE:
DOWNLOAD FLOWER BRUSHES HERE:
DOWNLOAD GRASS BRUSHES HERE:
DOWNLOAD LEAVE BRUSHES HERE:
DOWNLOAD TREES PNG HERE:
DOWNLOAD WATER BRUSHES HERE:
DOWNLOAD CLOUD BRUSHES HERE:
Make a folder on your desktop and call it painting lessons. Download all your brushes into that folder then follow Video Lesson 1 on how to install them. DO NOT INSTALL BEFORE YOU WATCH THE VIDEO.
Right click and save the fall color png to your c drive and pull it up into psp at the start of lesson 2.
Note: In lesson 1 I say I saved the brushes as a png and offered them here. I did not do that since I found out the save process works and you will have all the brushes that I have. If you have any problems with that let me know.
Lesson 1
Lesson 2
Video Lesson Part 2
Lesson 3
Assignment:
Frame your finished work then send it in to the group and to me for credit.
Send in your lesson like so: Artsy Bee Lesson 19 (Your Name/YahooID) for credit.
Send to :
Please do not copy, tear apart, email or share these lessons without my permission: Thank You for your understanding and respect for the hard work that goes into these lessons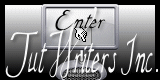 Graphics/Content © 2006 Queen Krissy New-Bee's. All Rights Reserved.