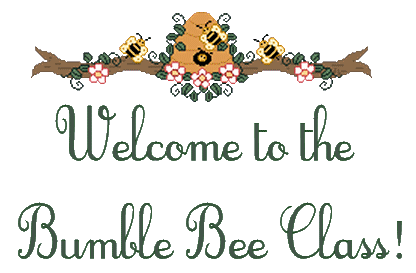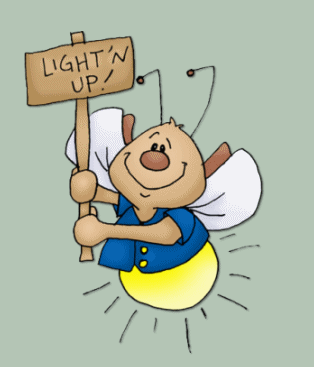 Written and Copyright @CAC Creations
This is my own creation, any similarities to other
tutorials is purely coincidental and unintentional.
Drag the Arrow to mark your progress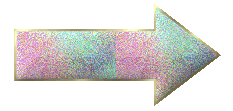 1. Open up AS (Animation Shop).
2. Go to file new width 400 and Height 400, canvas color black.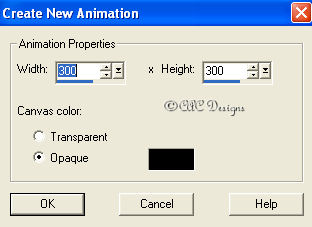 3. On the right side of your AS you should see a pallet with colors. Make sure your top color is white. This is what will set your text color.
Note if you don't see the color pallet then make your settings the same as mine. Click on the correct icon.

4. Click on the A (text tool) again if you don't see that tool bar then you need to activate it by click on this icon.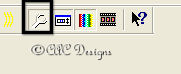 5. Click on your new animation and a Add text box will come up. Your font and settings are up to you. Type your name and hit Ok.
6. Notice after hit okay your name is attached to the mouse. That's so you can place it were you want it. Place it in the center of the new image.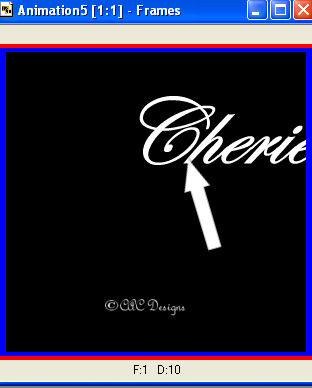 7. Now go to Effects/Insert Image Transition.
8. On the drop down list find zoom and make your settings the same as mine below: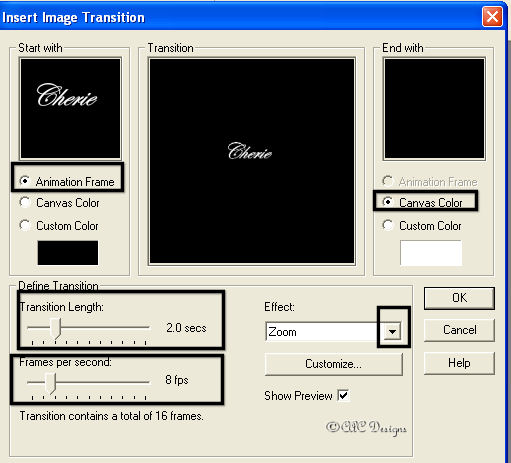 9. Hit customize and zoom effects should come up. Again make them the same as mine below: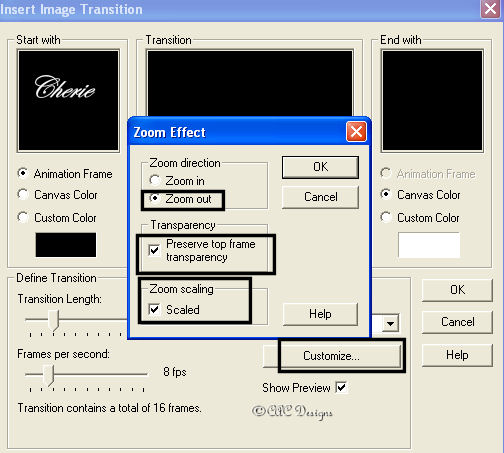 10. Your animation will now have 17 frames.
11. click on your arrow to deactivate the text tool.

12. Go to edit/select all.
13. Go back to edit and click on copy.
14. On frame 17 F:17 using your mouse click once.
15. Go to edit/paste after current frame. DON'T CLICK ANYWHERE
16. Go to Animation/Reverse Frames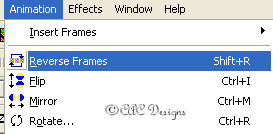 17. View/animation.
18. File/save as/ name it and your done.
Watermark not needed for this lesson



Assignment:
1. Turn in your name following the lesson above.
2. Taking a psp image move it into AS and place it into a new animated frame. Following the same lesson above make it zoom in and out. Resize it if its larger than 450 x 450 sending animation through email will slow it down if its to large.
Send in your lesson like so: Beginners Bumble Bee Lesson 4 (name) for credit. Send them to: