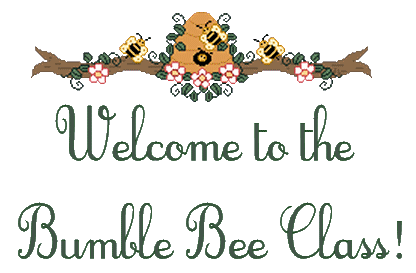 Written and Copyright @CAC Creations
This is my own creation, any similarities to other
tutorials is purely coincidental and unintentional.
Drag the Arrow to mark your progress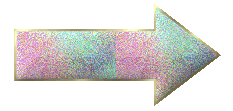 1. Open up my image provided into AS. You can right click and copy it to your C drive.


2. Go to Animation/Insert Frame/empty.

3. Make your settings the same as mine below: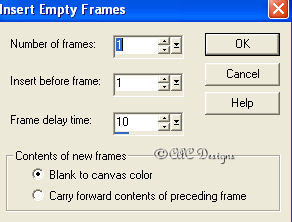 Notice that you now have 2 frames. 1st one is blank and the 2nd one has your image in it.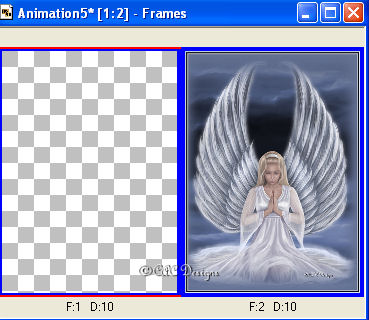 4. Now on your color pallet in AS click on the top color which in AS is your foreground color. A color box will open. I used: #637193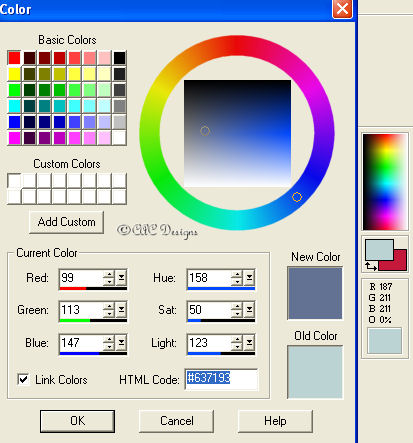 5. Click on your arrow tool to activate it and click on F:1 click on your paint can and flood fill F1 with your color: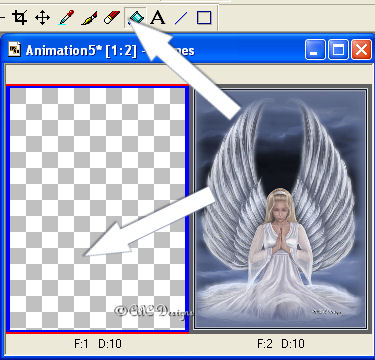 6. This is what my frames look like now: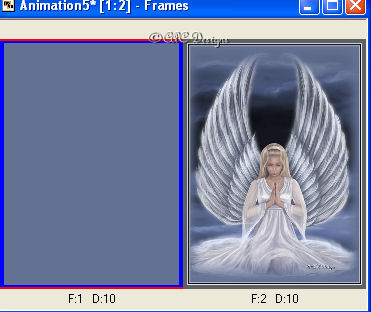 7. Click on your A tool (Text tool) using your own font and wording place some wording on F1 like so: Note make sure to change your color on the color pallet.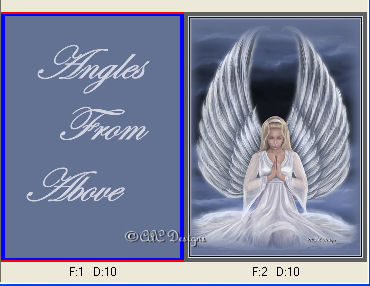 Note for this step you can open up PSP and make your text there. Add a drop shadow or a bevel to it then take it into PSP and paste it into F1 and achieve the same effect. I will show you a couple of examples towards the bottom of the lesson.
8. Go to effects/select all
9. Now that you have your text on there go to Effects/Insert Image Transition.
10. Use the same settings as I have below: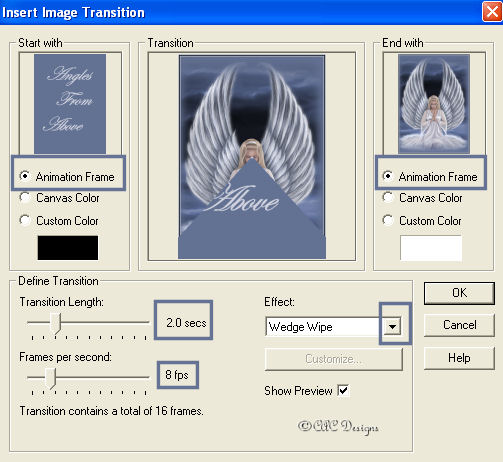 Notice there is no customize with this effect.
11. You should have 18 frames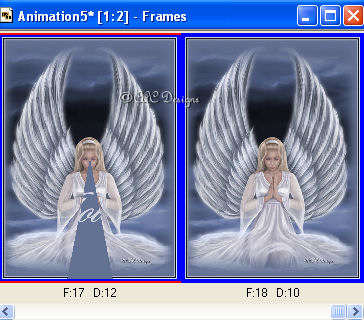 12. Were going to work on frame properties and slow down some of the frames. So click on your arrow in your tools to activate it and click on F1 only.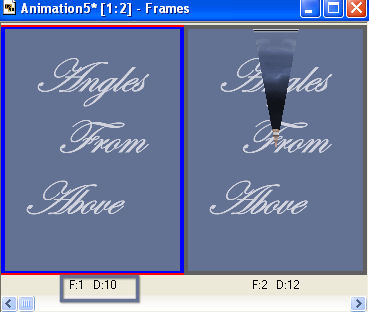 13. Notice its the only frame highlighted blue. Now go to animation/frame properties and change the display time to 130. Notice what I have boxed off on F:1 D:10 That means Frame 1 display time 10.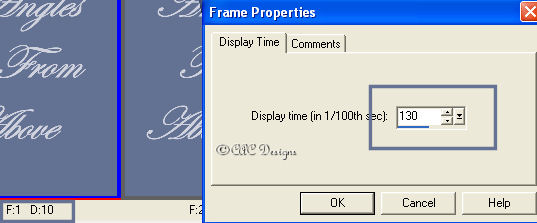 Now notice the change after we fix the frame properties: It shows you the Display time now at 130. This is a great little way to watch how you set the speeds of each frame.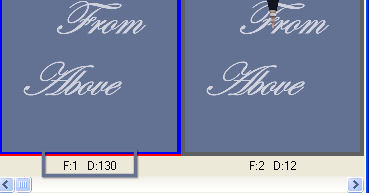 14. Now take your mouse and click on frame 18 F:18. Notice how only F:18 is highlighted blue.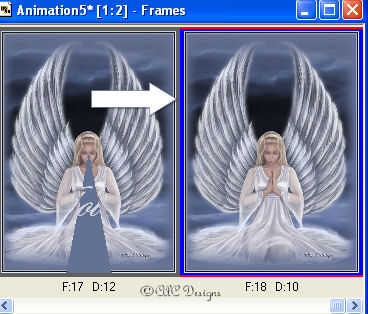 15. Again go to animation/frame properties and increase the display time to 130. Check out F:18 and next to it the D:130.
16. View/animation. Close the animation view when your done.
17. File/save as/name it and send it in for credit.





Assignment:

1. Follow the lesson and turn in a tag using my image.

2. Use your own image and turn in a second tag following the lesson. Try your hand at word art tubes or misted tubes along with text. This is up to you.
Send in your lesson like so: Beginners Bumble Bees Lesson 9 (name) for credit. Send them to: