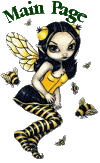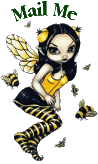 Please do not copy, tear apart, email or share these lessons without my permission: Thank You for your understanding and respect for the hard work that goes into these lessons.
Graphics/Content © 2006 Queen Krissy New-Bee's. All Rights Reserved.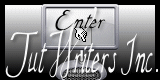 HOW TO MAKE A BUTTERFLY MOVE:
Written and Copyright © Krissy Baker
Move the arrow along each step you are on so you don't lose track:
Just left click on the arrow and drag to where your at:
Good luck and have fun!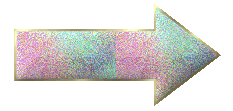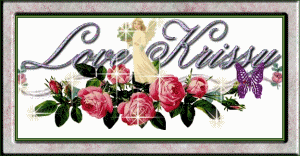 **giggles**
This was one of my very first tags when I started PSP.
thought I would use it for the top of this lesson.
As you can see I didn't know how to do the sparkles very well yet.



Open your butterfly up in your PSP

Duplicate your Butterfly and close the original one.

Open a new image 500 x 500

Copy and past the butterfly into the new image

Duplicate the butterfly layer 3 times

Rename them Butterfly 1, Butterfly 2 and Butterfly 3

Here's a picture of how they need to be in your layer pallet: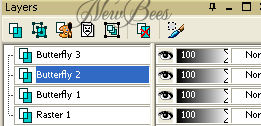 Now close off Butterfly 3 and Activate Butter fly 2

Get your deform tool.

While holding the CTRL key and the Shift Key down with your deform tool bring the wings
of the butterfly in towards each other like this:




You can see the Butterfly 1 under Butterfly 2. I do this so I have a guide
while I'm bringing in the Wings of Butterfly 2.

Now open Butterfly 3 back up. and with your deform tool bring in the wings on Butterfly 3 like this:




Now lets see how this looks animated: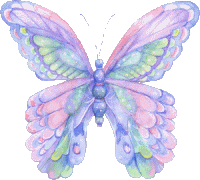 Once you get the idea of how to move the butterfly you are able to do things like this: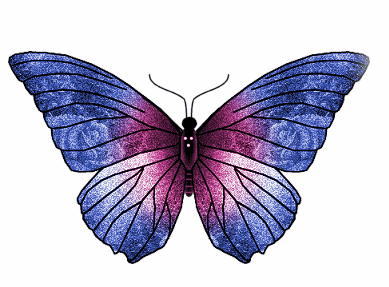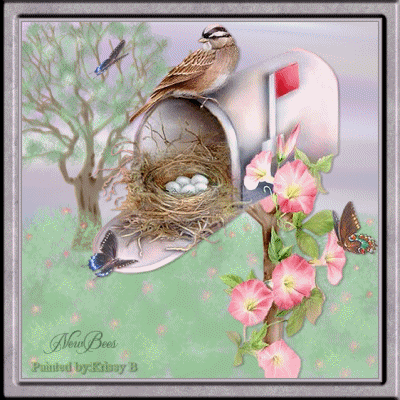 Now with this one I painted the background using my Art Tools. And some Paint brushes.
I painted it round the Tube I wanted to use ( the Mail box) As you can see I created in
it the flowers that are on the pole of the mail box. I used the colors from the box in the
sky and allowed it to blend in together.. After I got the effect I wanted I then animated my
butterfly this butterfly came with this tube.. I just used my free hand tool to separate it from the tube.

Here's how to separate it from the tube:

First your going to circle the part you want to separate. Now I was able to go lose around
this one because there wasn't anything near it. But if your working with one that you have
to cute out from the tube you will have to be much more careful and go in very close.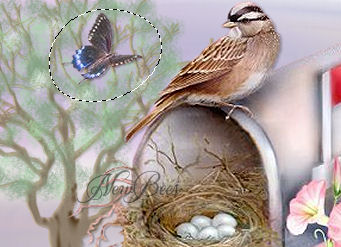 Now I want to hug this up to the butter fly so I'm going to click between the butterfly
and the outer circle. so it will hug up like this:





Once you get it hugged up your going to see in your layer pallet a layer called ( Floating Selection )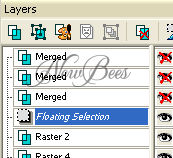 your going to right click on this layer and go to Promote Selection to layer





Once you have it promoted to a layer. You will notice that your tube no longer has the
butterfly attached to it. Like this: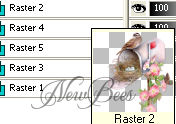 That butterfly is not on a layer called promoted Selection. Now your ready
to start working with it to animate it like above.

You can use this same method to make wings on a bird move and make wings on a bug move.
Give it a try.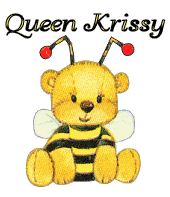 Hugs and Love,
Queen Krissy

Send in your lesson like so: Extra Lesson 03 For Credit (name). Send them to: